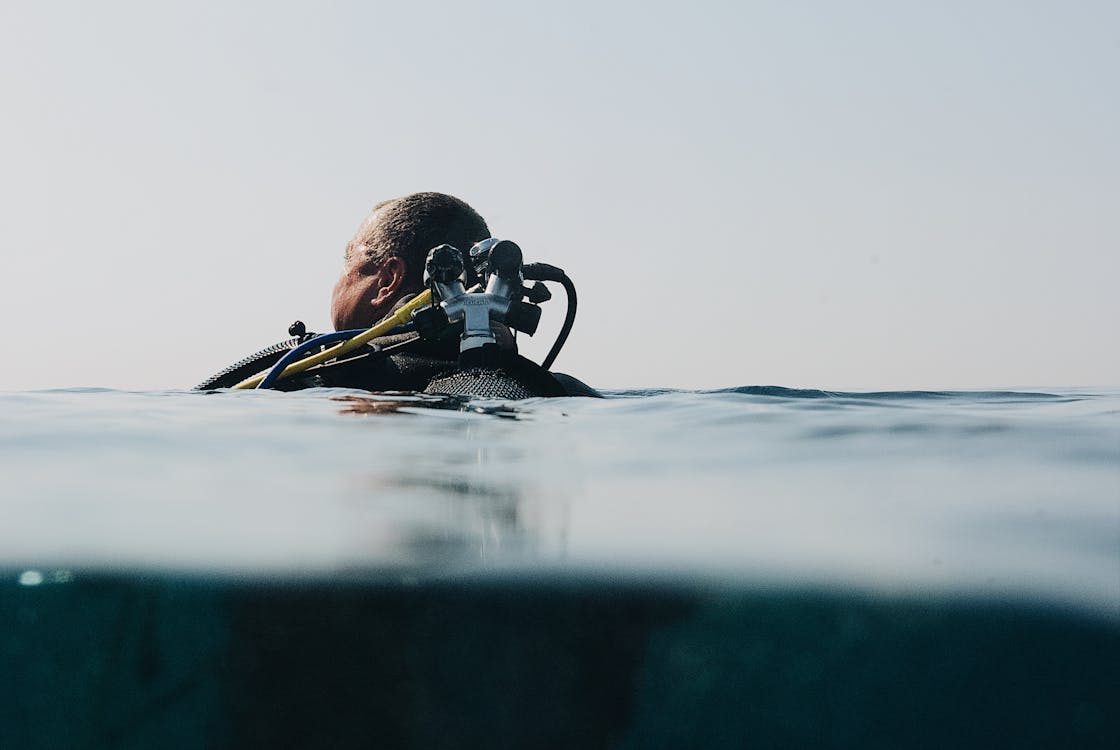 All forms of tourism are very popular these days. In addition to the summer or winter tourism we know in the classical sense, it is annual to take people to the historical places of the countries and make cultural tourism there; even activities that we include in our weekly activity plans.
Speaking for Turkey, especially for hair transplantation and dental treatment, the action supported by people from different parts of the world and called health tourism for short is quite popular. However, in the interior of Europe, we can similarly show as examples of tourism activities that take place near us, such as history tourism organized to better understand and experience the past and shaping of the continent, event tourism organized for fairs and even special tours organized towards the Scandinavian countries to see the Northern Lights.
When we evaluate the situation for the aquaculture sector, the biggest argument that will support the concept of aquaculture tourism is that of people who like to consume or are warm to consume; We can say that it is curious about where these products come from and their status in the place they come from.
Today, people are more concerned than ever before where the products they eat come from and what their origins are. They even feel responsible for the main and supporting materials used in the production of a product, the status and welfare of the workers and want to obtain information about these from open sources.
Can we open aquaculture sites to tourism?
Among the applications supported by laws to provide information to fisheries consumers are the instant monitoring of fishing activities through advanced GPS technologies, the application of interactive labeling methods that provide comprehensively planned data, and the ability to follow the stages of the product until it comes out of the water. However, one of the new and compelling ways to show people that your products are safe, that the work process is self-sustainable, healthy, and positively inclusive of everyone's well-being can be a tourist opening of facilities.
Considering that a type of tourism also emerged out of curiosity, why not develop a new business line based on people's curiosity about a particular subject, representing a new business line for people who have received training in aquaculture?
To catch a link between aquaculture and tourism;
The environment in which the species was bred
What processes have been
What it feeds on
How they are harvested
How they are processed
and what other stages it goes through until it comes to our table can be explained in a practical and simple format that everyone can understand. In addition to all these, capsule contents can be prepared on subjects such as life in aquaculture facilities, use of workforce, workflow and facility management. Of course, we should not forget to add enlightening information about the welfare of everyone and their non-exploitation, including the species that are in cultivation, in our itinerary.
Providing activities in which visitors can actively participate is another important topic that ensures the expected efficiency from aquaculture tourism. By feeding with them in accordance with the workflow in the company of the officials currently working at the facility, if this facility is a fish breeding facility, for example, by participating in the grading process, by following the various parameters in the working areas with technology, by being included in the harvesting work, and even by the preparation of the harvested products for consumption. Participating in the industry can be provided.

A tourism activity that focuses on aquaculture has the potential to be a source of income for the players of the sector. Currently, there is no obstacle in front of us not to apply another form of harvesting, which is continued especially in the winemaking business and attracts a lot of attention in Europe, also in aquaculture.
Quality video-based content planned with already acquired consumers and people who are open-minded about consuming aquaculture products are the main elements that support aquaculture tourism. The best and simplest way to change the minds of those around us who are not well acquainted with aquaculture and have negative judgments about these aquaculture activities is to include participants of aquaculture tourism in what we can think of as promotional material.
Aquaculture tourism is only one of the best and innovative ways to describe what we do.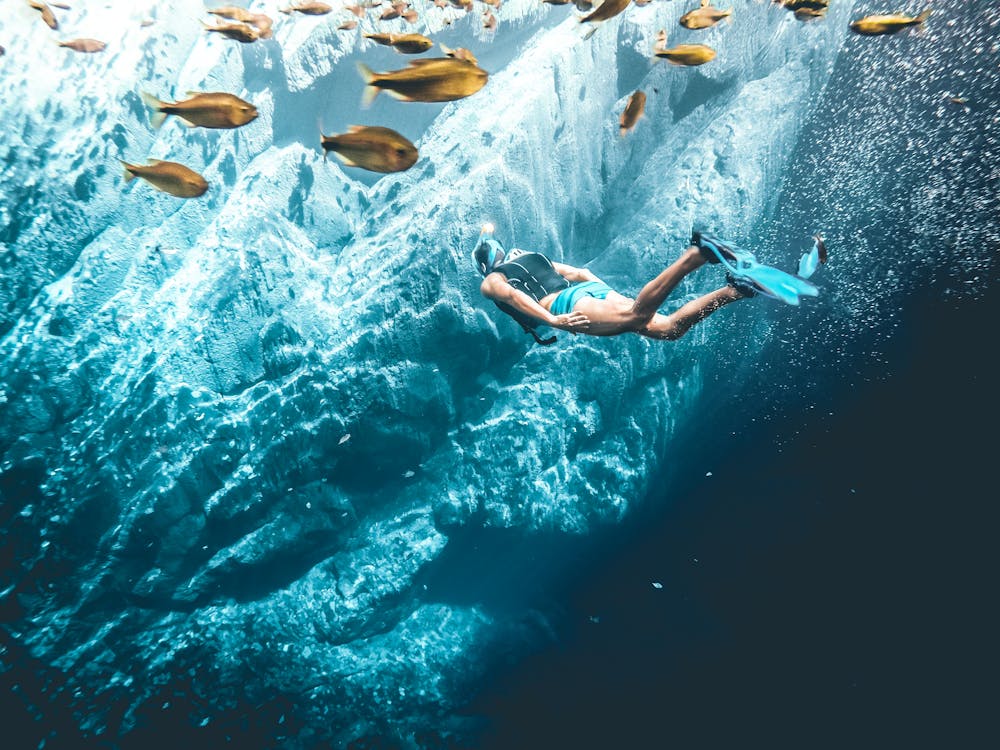 Limfjord Sea Gardens
The main goal of the sea gardens project in Denmark, which has an important place in aquaculture in Europe, is to give people the opportunity to make sustainable aquaculture with shellfish and algae in the backyard of their own homes.
Examples of sea garden locations in the country are Horsens Fjord, Ebeltoft Vig and the ports of Limfjord – Alborg, Løgstør, Nykøbing Mors and Lemvig. The future plans for sea gardens to be built in these areas do not include only fishing activities; At the same time, there are platforms to be set up for camping, snorkeling, or fishing, and creating an artificial reef to make the underwater life more vibrant. Even this can be considered as a fishery tourism that will support the movement of the region geographically.
Tourism activity for fishing activities with "Aquiturismo" in Italy
In the Emilia Romagna region of Italy, which has a long history of serving seafood, aquaculture activities are used for entertainment, education and cultural activities, and it has a name that defines this type of tourism: "Aquiturismo".
Aquiturismo's goal is typically what is in the gist of this article: a multi-use concept and regional legislation to be developed to keep the aquaculture industry running and, in essence, boosting the incomes of operators.
Aquiturismo is considered a preventative approach as it actively promotes synergetic development, rather than being a way to deal with existing conflicts that already exist.
A model that can be given exactly as an example of aquaculture tourism is the Cavallino-Jesolo mussel factory in the North Veneto region. Fishing and guided tours are carried out for sports and entertainment purposes in the aquaculture area.
Fish farm and diving center synergy
Patroklos region, which is located very close to Athens, the capital of Greece, which has a coast on the Aegean and Adriatic seas and has a very important contribution to tourism in its livelihood, is an underwater paradise with its corals, a thousand kinds of sea creatures and colorful fish.
But this islet is very close to a facility of Skironis operating very nearby. In the past, there were some concerns among the people living in this area that the landscape and nature of the area would deteriorate, which was thought to be an obstacle to the development of local tourism in the area.
Today, Skironis' managers and Blue Planet, which also provides scuba diving services in this region, are working together to consider whether they can strengthen the synergy between diving and fish farming activities. This means that together with the fish farm, they believe that if they work together, they can strengthen the synergy between the two activities and turn the fish farm into another tourist attraction for the Patroklos region. That's why they joined UNITED with their Wings ICT solution to prove that multi-use can further benefit society by attracting more tourists to the area.
The plan is quite simple: Kastelorizo ​​farm will be included in scuba diving tours organized by Planet Blue diving centre. The baits used on the farm can also attract other underwater fish, making the farm's surroundings a center of attraction.
The beneficial relationship between a dive center and aquaculture site isn't just about observing and recording unique underwater marine life in situ. The facility will also use the dive center's remote-controlled vehicles to maintain marine surveillance activities and take videos of the areas. At UNITED, remote-controlled vehicles will be used for infrastructure monitoring and other activities on the farm. Wings ICT will plan collaborative work, improve the management of the farm, and help monitor the environmental and fisheries degradation by creating a platform where it provides IT support to track key parameters.
Click here for more information 🠞

Bringing the oyster harvest to tourism
In the south of Australia, which is an important player in South Asia in terms of consumption and supply as well as in aquaculture, a legislative arrangement was made by the Marshall Liberal Government to bring the oyster harvest together with tourism.
An amendment to the Fisheries Act 2001 will allow a simplified evaluation and approval process for the construction of tourism structures related to aquaculture businesses. David Basham, Minister for Primary Industries and Regional Development, says this new legislation will reduce already existing and slowing down bureaucracy and stimulate growth in the nascent aquaculture tourism industry within the country.
The reform combined with the legislation will enable businesses to better use tourism as part of their core business, aquaculture, and provide a new kind of tourism experience. Legislation will support developments that complement, promote or benefit aquaculture, that can be accomplished in an ecologically sustainable way and that take place within the waters of the envisaged aquaculture zones.
If you interested with aquaculture tourism, please visit and read this article 🠊 too.
As can be seen, aquaculture offers qualified solutions in more than one field, not only as a commercial activity but also as a business line that provides benefits to people doing business around the world today. In order to position aquaculture, which represents much more than just growing up fish, shrimp, mussels, oysters or lobsters, in a better place tomorrow, we must increase the interaction with different disciplines and expand the spread of the sector by creating common points with these disciplines.